I didn't know you could do this. Maybe you don't either, so I'll share it.
How do you find out which of your tweets have been retweeted, and by who? Turns out, by looking on the Twitter website!
First, go to twitter.com and log in. Then click the little 'Retweets' tab just under the updates box. Should look a little like this: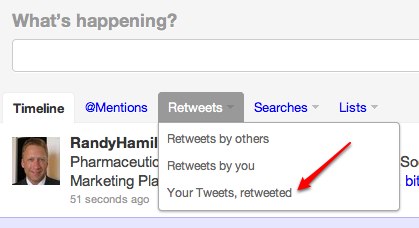 Click on 'Your Tweets, retweeted', as per the arrow.
You'll see a list of all your tweets that others have retweeted. Cool!
If you then hover over one, and click, a detail pane should pop up, giving info on exactly who retweeted you. Click the image below to make it bigger, if you need to.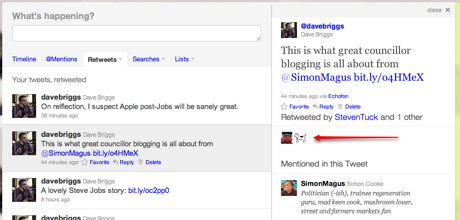 So now you know.