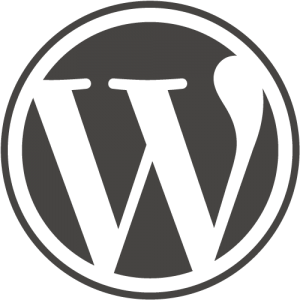 WordPress, the open source content management system that I use here on this blog, is growing in its utilisation across government. It took root a bit quicker in central government, with the Number 10 site, Defra, Wales Office and the Department of Health, amongst others, using WordPress to deliver some or all of their web content.
There's increasing evidence of its use in local government too, mostly for micro-sites rather than being used as the main content management system for a council's corporate website. Take the 'digital press office' sites at Shropshire or Birmingham, for example.
Carl Haggerty recently blogged about two new WordPress sites Devon County Council have published – a newsroom site and a networking site for social care commissioning.
Some councils have the capacity to run their own servers for hosting WordPress, and to keep the software maintained, templates developed and so on – which is great. But what about those authorities that lack the in-house knowledge, or perhaps just the time?
At Kind of Digital, we are currently supporting one district council to make the most of WordPress by supplying a comprehensively supported platform to run multiple WordPress sites for a small yearly subscription fee.
The platform provides:
a dedicated virtual private server hosting a WordPress multisite instance, with no limit on the number of sites hosted
maintenance of the software, plugins and themes, with regular upgrades taking place
daily backups both locally and to the cloud and an SLA guaranteeing uptime and availability
telephone, web and email support, and written and video-based documentation and guidance
a number of training and consultancy days every year to help people use the platform to its potential
a number of templates to use on sites, including microsites, blogs, commentable documents, consultation sites and much more
The organisation will soon start to see considerable savings as microsites hosted in a number of locations are brought together and re-hosted on the multisite platform.
We're already talking to a couple of other organisations about supporting them with a similar arrangement. As I mentioned above, many organisations can support WordPress perfectly easily themselves – but for those that need a helping hand, we've got a nice system ready and waiting to go.
Interested? Drop me line!