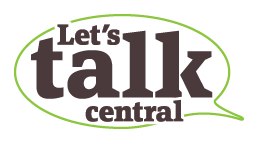 This week saw the launch of a new local government digital engagement project – Let's Talk Central by Central Bedfordshire Council.
The Learning Pool online innovation / social media / loafing around team – that's me and Breda – were delighted to be involved.
Essentially, Central Bedfordshire is a new unitary council, and the concept of Central Bedfordshire hasn't really existed before, so there is a job of place shaping to be done. Using an informal, online way of getting residents views seemed a good approach to take and so we have been working with Karen Aspinall, Alan Ferguson and Rechelle Graham to do just that.
We helped to develop a strategy, build the tools – including a cool WordPress based engagement hub website – and develop some policies for online interaction for those that work at the council. On top of that, we provided some training on how to use this stuff, and are providing ongoing support as the project continues.
Here's a quickish video that explains the site and how it works:
If you'd like to explore the idea of running a similar project at your organisation, just get in touch!