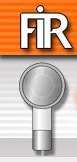 For Immediate Release is one of my favourite podcasts, which has Shel Holtz, Neville Hobson and a host of other contributors talking social media, web 2.0 and how it affects public relations and business communications. It's good stuff.
Yesterday, Neville needed someone to step in to fill a few minutes, so I stepped up to the plate and spoke about barcampukgovweb. Neville has been very sweet and praised my efforts, but I think he might just be trying to make me feel better 🙂 Seriously, though, it was real honour to be a part of the show.
Anyway, you can download the episode here. I come in at about 16 minutes. I'd really like some feedback, as online audio is something I would like to do more of in the future. In other words, see this as your chance to stop me.