Second in my series of posts highlighting 101 cool online tools is Addictomatic.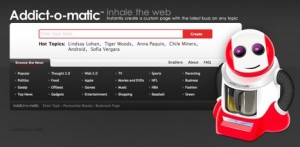 It's a great little service for doing instant online monitoring. Just feed the homepage with a search term, and it will quickly come back to you with a bunch of results across the web – from video sites, blogs, Twitter, photos and others.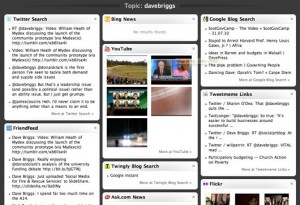 You can then pick and choose which of the services are most useful to you, and bookmark the resulting URL, which you can return to whenever you like for an update.
If you're wanting to do some quick online research to see what people are saying about you, or the issues that matter to you, then Addictomatic is just what you need.